Circular glass
---
Circular glass from only £75
'Life' – £75

The first of my circular glass pieces – in wonderful purples, blues & oranges, it has such movement and style. 275mm diameter on an acrylic plinth. Look out for more designs – they will be coming soon!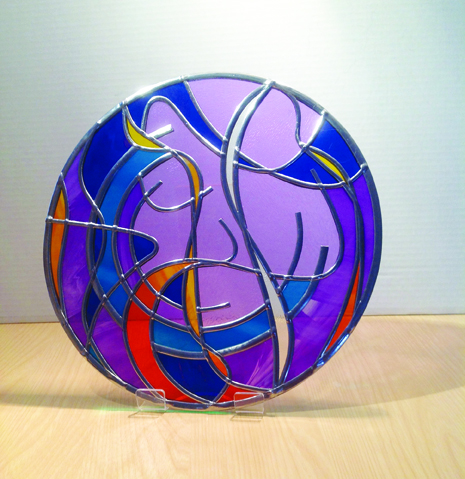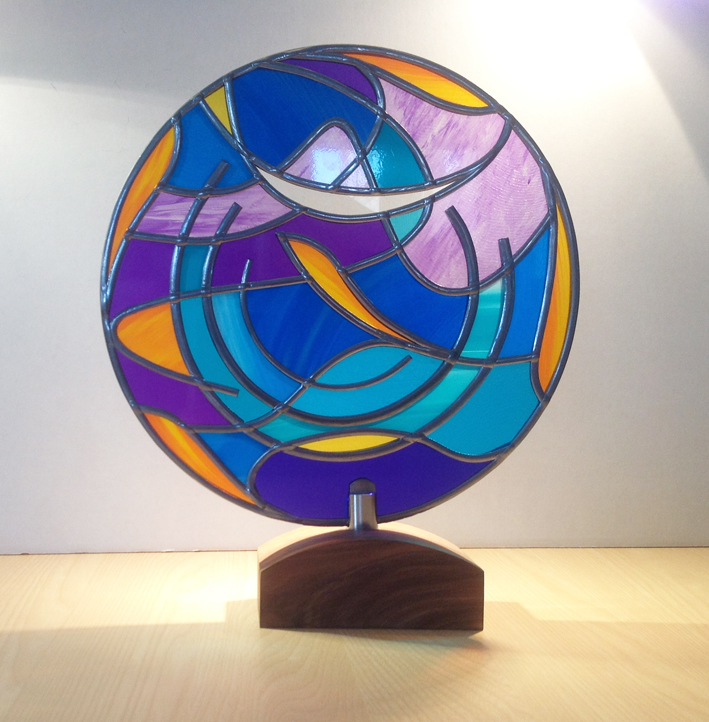 'Calming influence' – £85
A beautiful flowing piece mounted on a stunning shaped block of rich, solid walnut.
Glass: 275mm diameter
© Copyright 2022 Viv Wilkins Glassart