Small glass art gifts
---
SunCatchers £12 each – Small glass from £25 – £40
Beautifully hand-crafted modern stained glass in a varied range of styles and colours at a budget to suit all – making these great small glass art gifts
Beautiful hand crafted stained glass suncatchers on decorative silver ribbon or coloured leather thong. Great glass art gifts for Christmas, Valentines Day & birthdays etc.
Square 70mmsq, rectangular 100mm x 50mm or diamond shapes 70mm sq.
Christmas themes – Holly, Robin, Candle, Xmas Tree
Seaside themes – Yacht, Beach Hut, Lighthouse, Fish
General themes – Rainbow, 2 Hearts, Heart & Kiss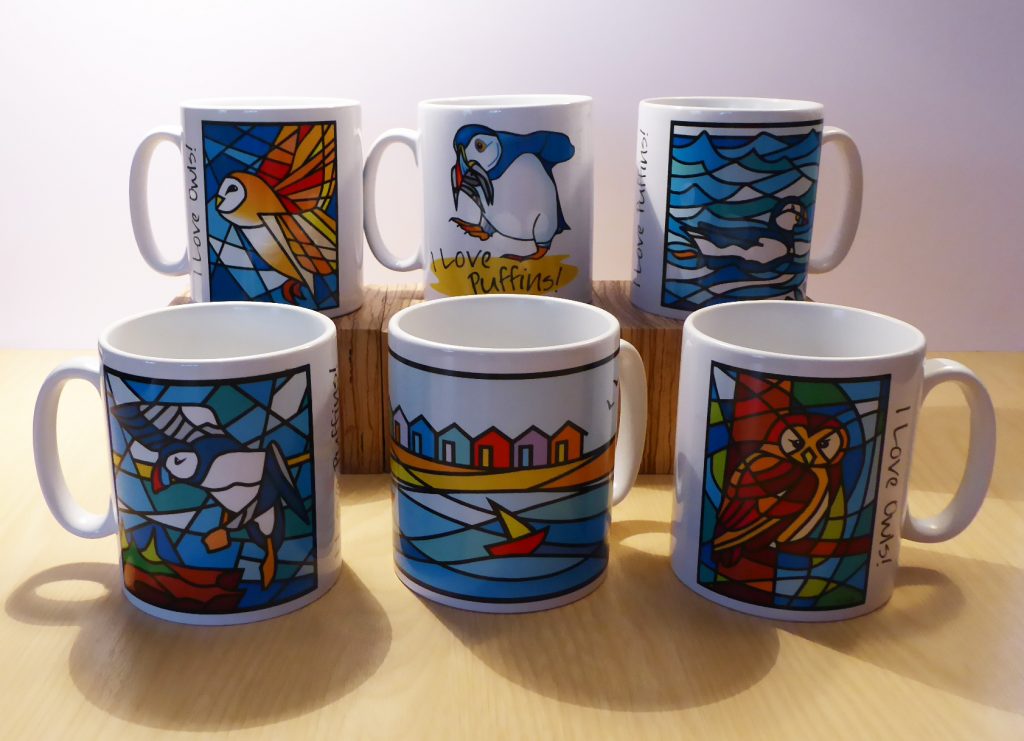 Mugs based on some of my most popular designs – only £10 each

Choose from – 'I love Owls', I love Puffins' – (cartoon), 'I love puffins (glass art designs) , I love the seaside'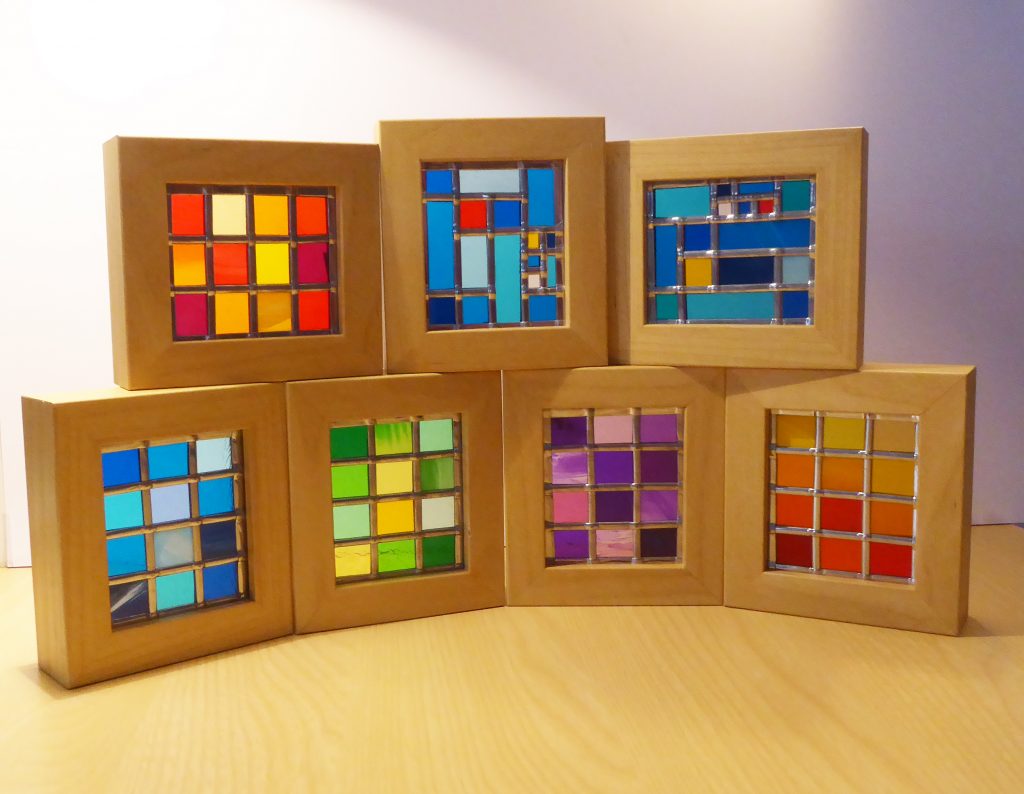 Small framed colour blocks – only £20 each

Choose a colour – blues, purples, greens & yellow, red & yellow – they look great mixed & matched or with the similar colours of the abstract ones below.
Leaf, waves, abstract rose. These all look great in Wood, white or black frames.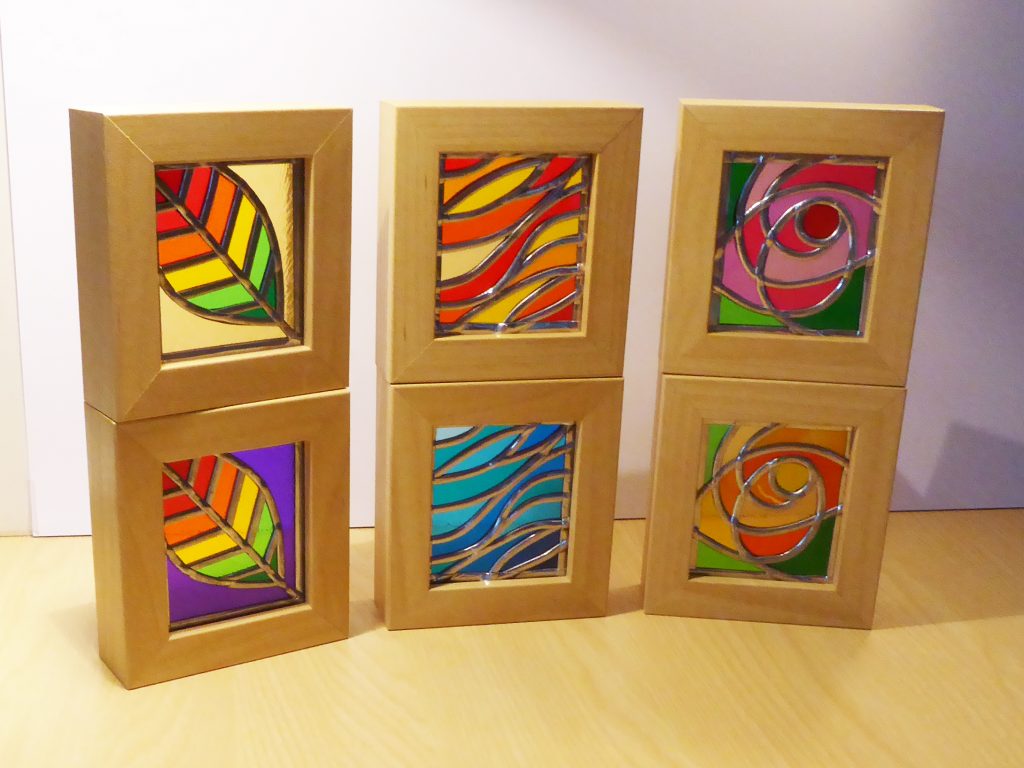 4 small panels approximately A5 size – on acrylic plinths
 Art Deco £35            Acorn £30          Sunrise £30          Heart £30