Small glass art gifts
---
Small glass & gifts from £25 – £40
Beautifully hand-crafted modern stained glass in a varied range of styles and colours at a budget to suit all – making these great small glass art gifts.
Please note: the sizes of the small frames have changed to 12cm square, so are slightly larger than the pics below and now square.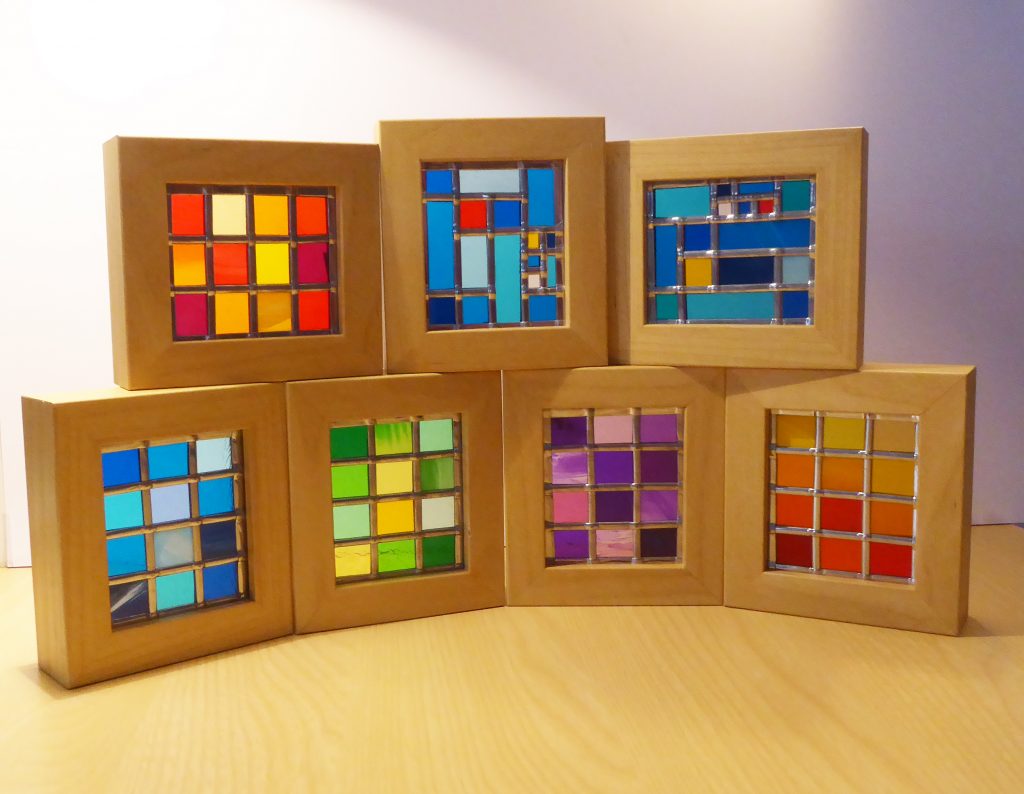 Small framed colour blocks – only £25 each

Choose a colour – blues, purples, greens & yellow, red & yellow – they look great mixed & matched or with the similar colours of the abstract ones below.
Leaf, waves, abstract rose. These all look great in Wood, white or black frames.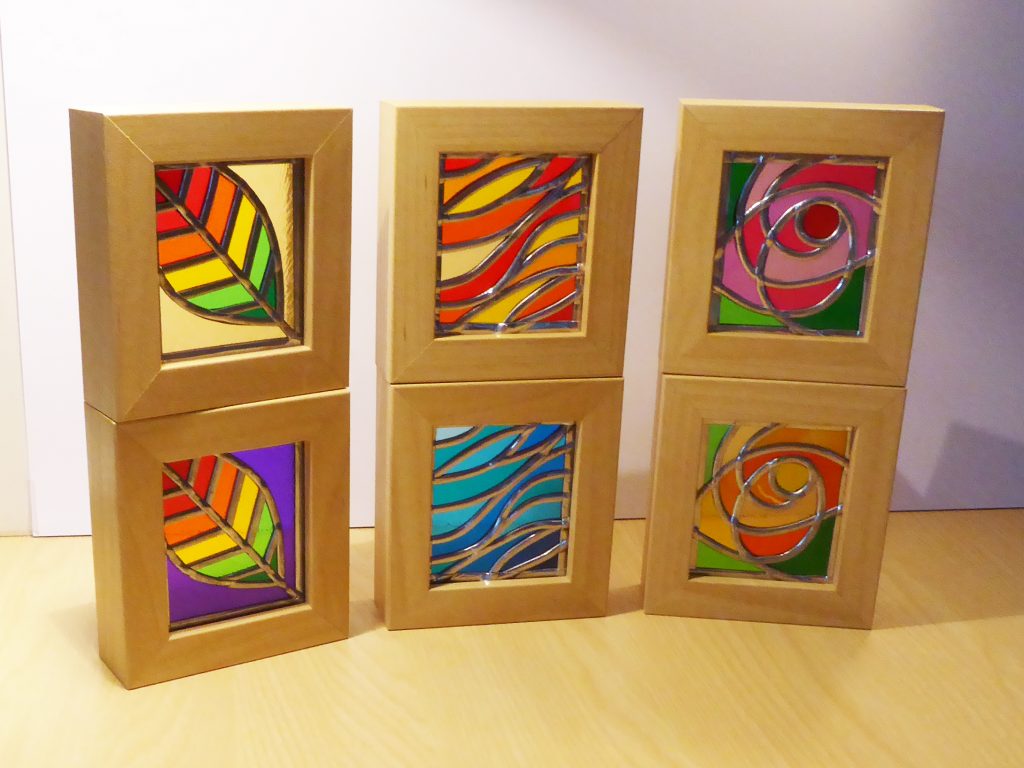 4 small panels approximately A5 size £40 each – on acrylic plinths
 Art Deco – Acorn – Sunrise – Heart