Copper & glass
---
Glass & acrylic art with burnished copper – dazzling!
Adding the burnished copper to the glass or acrylic pieces really changes the look into something quite striking & different. Black lead works especially well, but it looks great with the natural lead also. Here are a few examples: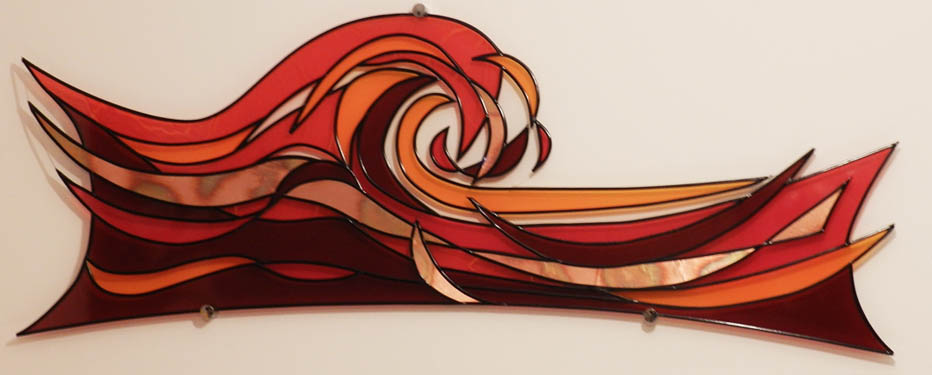 Red Waves – Commission
Stunning design & great colour and movement in this piece. It is 1.2m w x 500m h.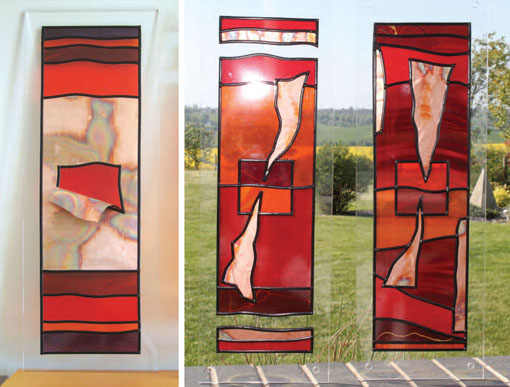 Left – right
Copper curl – £150
Surprising design with the curling copper coming out of the piece.
Copper Creation 1 & 2 – £150 each
Dynamic use of the copper with reds & oranges.
Glass or acrylic: 200mm w x 600m h and can be wall mounted or on a wooden plinth.