Ordering
---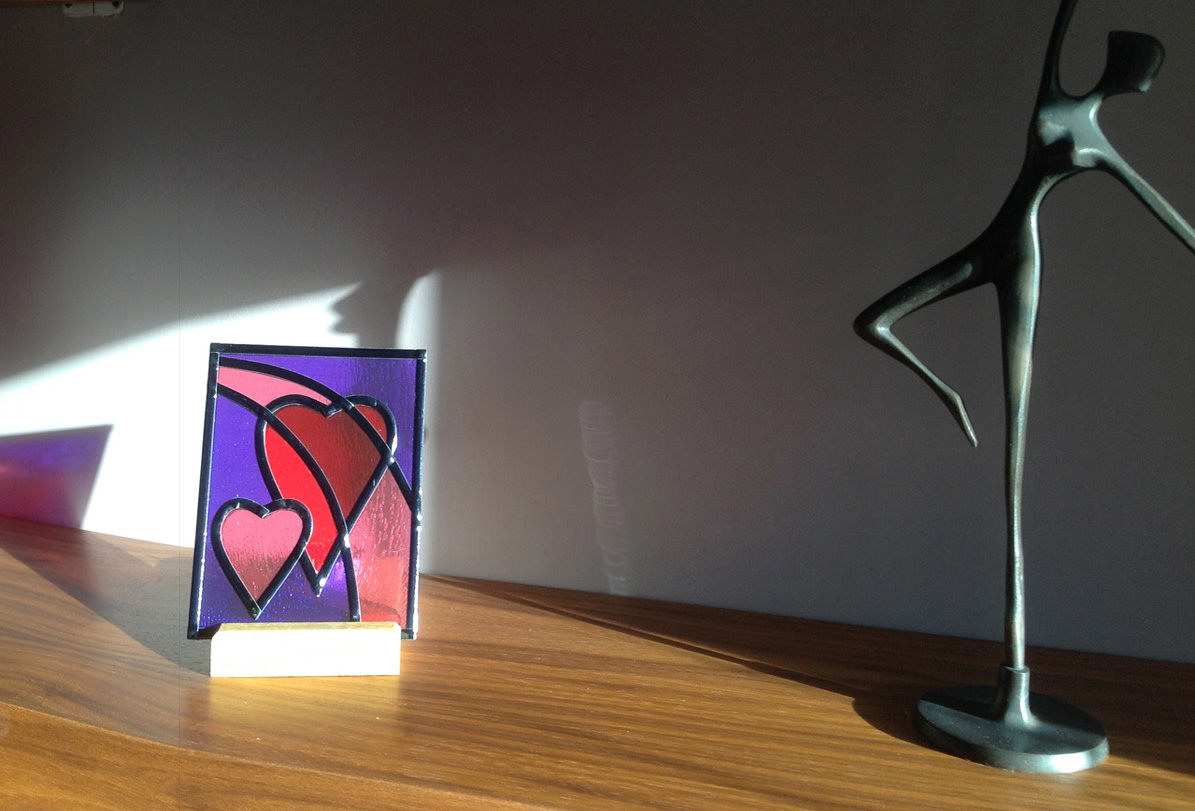 You can order by email: viv@vivwilkins-glassart.co.uk or phone: 01773 812186 and you will be sent an invoice via email or PayPal to pay for your item, (you don't have to have a PayPal account) or you can send a cheque and when cleared the item will be sent to you.
Postage & packing is not included in the price quoted on the website.
For small items (suncatchers, tiny frames & t-lights) there will be a £5 cost for postage and packing and for larger items the cost will be confirmed at the time of ordering or shortly afterwards. As an idea of costs: a square frame 230mm x 230mm costs £10 P&P, a larger piece of glass such as 'Regatta 3' on an oak plinth costs £15 delivery as it is almost 2kg in weight. Items worth £50 or more will be sent Recorded Delivery. Once an item has been paid for it will be despatched within 3 working days if in stock.
When commissioning larger work – a 25% deposit will be required for materials. Depending on the size, a commission can take anything from a week (for small to medium size items) to 1 month (for large items where there is also a design requirement) to complete. The client can be as little or as much involved in the design process as they wish.
Just call or email if you wish to discuss any ideas or requests that you have.